A Local Place to Have Fun and Socialize
Lacombe's Place to Hangout
We have 14 lanes. Typically we will set up each lane with two throwers but can accommodate for certain groups.
Cost 25.00/hr Adults
20.00/hr youth
We are licensed but while axe throwing a limit of 3 alcoholic beverages per person.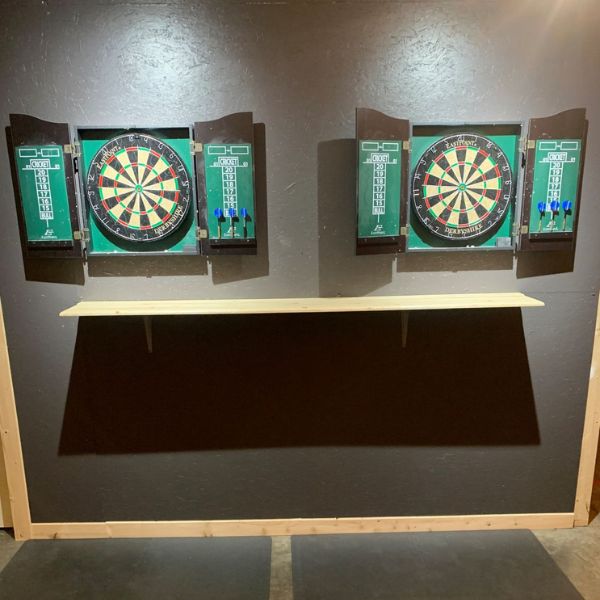 We have two dartboards. Enjoy some games free of charge no matter how many people play.
We have 3 coin operated pool tables. Get a group together and come shoot some pool.
We have a selection of arcade games to enjoy.
Is to give the people of Lacombe and area a place to socialize, have some fun, try something new and be active.
A Local Place to Have Fun and Socialize