Lacombe's Place to Hangout
Axe Throwing
Lacombe's Place to Hangout
Billiards
Lacombe's Place to Hangout
Darts
Lacombe's Place to Hangout
Arcade
Come and try our axe throwing at The Hatchet! We have 14 lanes for people to come and try their arm to see how well they can throw an axe. Fun for all ages.
A great time to spend with a group of friends is around the pool table. Grab a group and come enjoy a great evening at The Hatchet!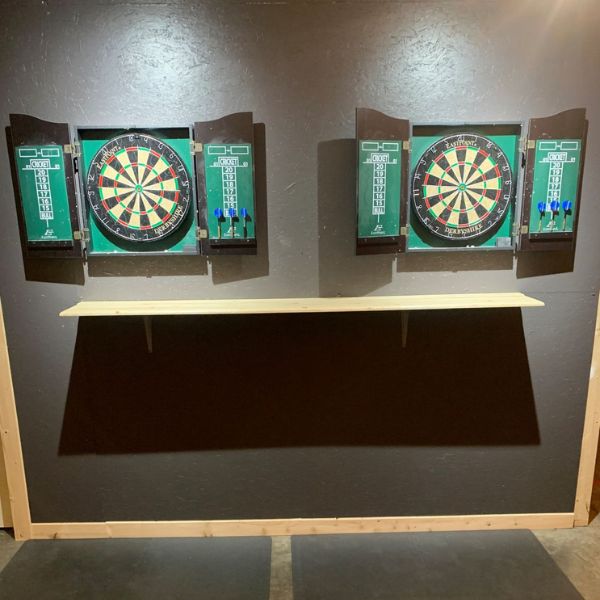 One of the "must haves" in a local hangout is darts. Not sure what to do tonight? Come on down to The Hatchet for a game of darts and a friendly atmosphere.
Grab some friends and enjoy an evening of fun at The Hatchet!
Hours Open
Tuesday – Friday 5:00pm – 10:00pm
Saturday 1:00pm – 11:00pm
We are always open for reservations outside of our regular hours, please call to book.
A Local Place to Have Fun and Socialize